Share On Social Media
This last week has been productive and yet it feels like its been a year and not a week since Thanksgiving. I have had a lot on my plate lately but I have accomplished some bigger projects this week including finishing up the corned venison today by canning it and making a dinner with it. I posted the recipe in the last blog post.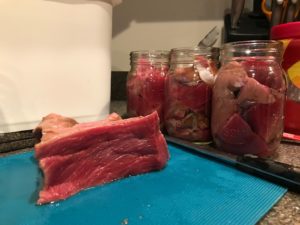 I have been battling some kinda something, who knows, the weather here has been all over the place so it could be allergies or it could be a virus.  Either way I have been using lots of wildcrafted and herbal teas.  Pine needles, elderberry, goldenrod, hibiscus, staghorn sumac, peppermint, and nettles. It has been helping me keep the sinuses clear which is usually where I am hit with illnesses the most.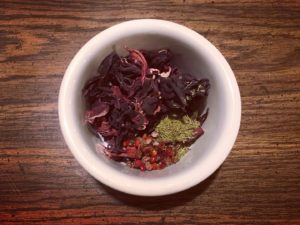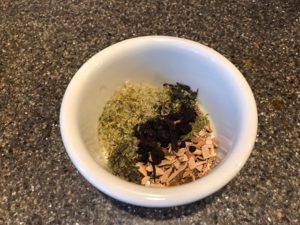 I pressure canned the extra turkey after I made bone broth in my roaster.  The bone broth cooked for 2 days.  Bone broth is simply bones cooked for a long enough time for the bones to start to fall apart.  I use a bit of apple cider vinegar to help with this, I make my own from our apple trees every year.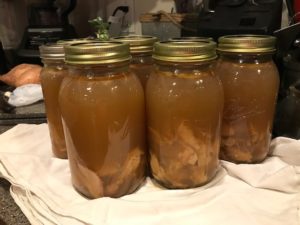 I made several dinners with the venison we harvested.  One was Tenderloin medallions quickly fried in tallow, some of the frozen remnants of the garden (link to video of me harvesting the garden at 27 degrees), and fried potatoes in onions from the late summer harvest. Another was venison and mangalitsa hog tacos with fresh microgreens.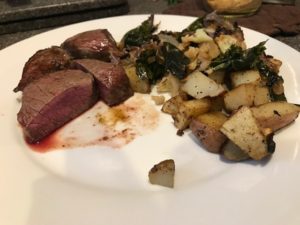 Oh yeah, the microgreens!  I have an abundance starting in the basement garden.  This is my third year growing inside, I love it.  It is so nice to enjoy some nice microgreens with dinner.  Later we hopefully will enjoy some loose leaf lettuce and herbs.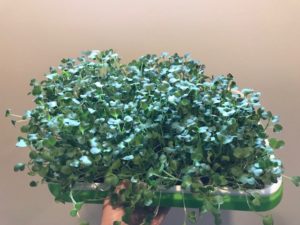 What else did I get done?  Oh some boring stuff like paperwork, moping floors, some online stuffs, social media, and some really cool podcasts. Next week I have some epic things to share…that is all I will say.  But they are pretty exciting and have left me baffled and humbled by my community of friends.
Until next time…
RWL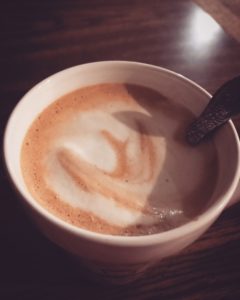 Share On Social Media