Share On Social Media
We have been beautifying the suburban homestead, this week it meant we had to go pick up a ton of wood mulch to add to the berms with flowers to suppress weeds. I have decided to do weekly updates of the homesteads.  It is probably the easiest way to post in this busy time for me. I will just update you through photo and a little additional comment here and there.  Feel free to contact me for more questions.
This will soon be a jungle.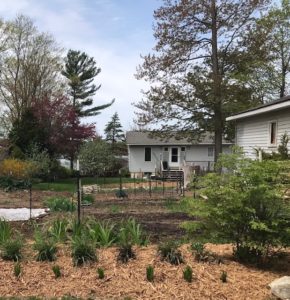 The time for campfires has arrived!!
The Ostrich Ferns are making their debut.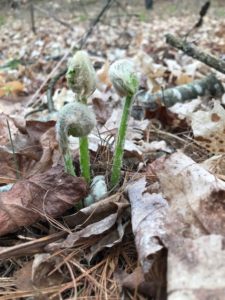 Some of the mushrooms are as well. We personally don't eat these.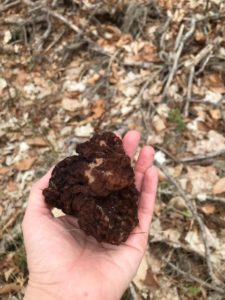 The fodder trees have taken a hit by the deer but they are surviving.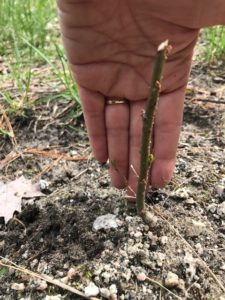 I have covered them in wedding tulle once again to keep the animals from eating them.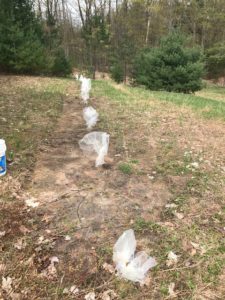 The wild low bush blueberries are here in abundance this year!! Maybe we will beat the bears to them.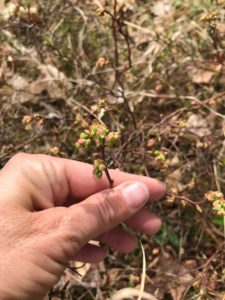 The robins have been hard at work nesting!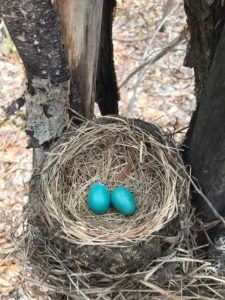 At home the garden plants are ready to go in the ground!
The rhubarb is up and ready to be harvested.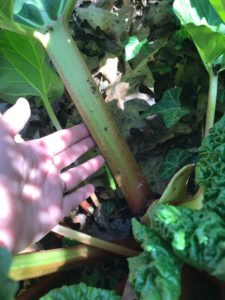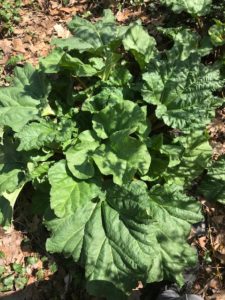 The garlic is getting bigger…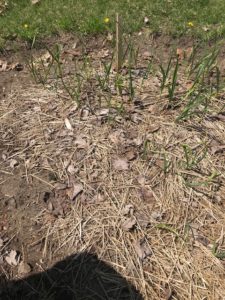 The brassicas are in.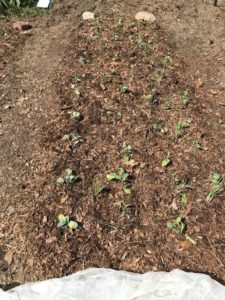 Potatoes planted.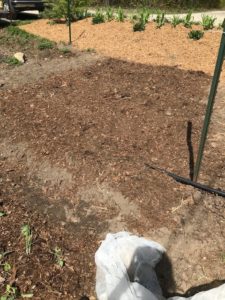 The favorite spatula has broken!  This is quite a catastrophe!!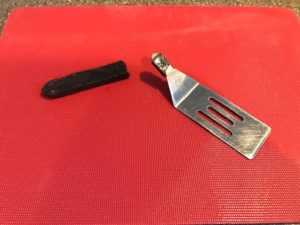 The lettuce planters are ready for harvest.
Adding some ground cover and starting fruit tree guilds in the orchard.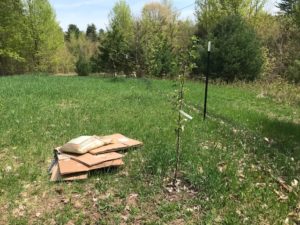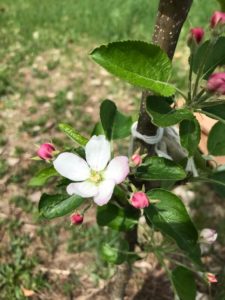 Using what I had I used bark and moss.  I am adding more later.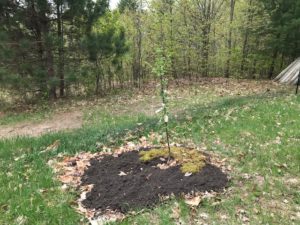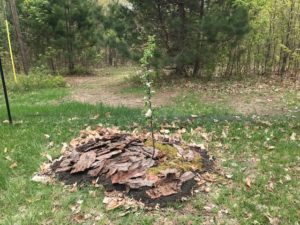 Share On Social Media