Share On Social Media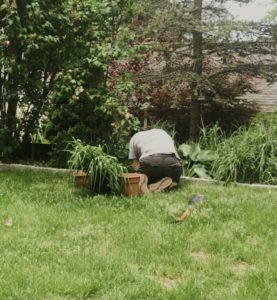 This was Father's Day week. My husband is not only the person who has provided most of the financial support all these years while I was a stay at home homeschool mom, but he is the flower guy around here. He loves the yard to look beautiful and he does an amazing job.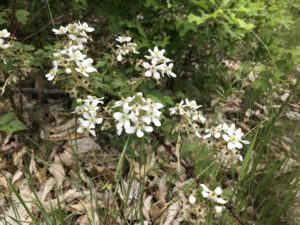 The wild blackberries flowering, it is looking like it's going to be a bumper crop this year!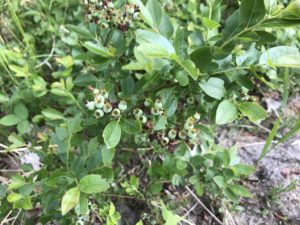 The wild low bush blueberries were starting to look really good this year.
THIS is in my YARD!!! Next to the garden.  I got the deer fence up pretty quickly after losing some beans, beets and tomatoes.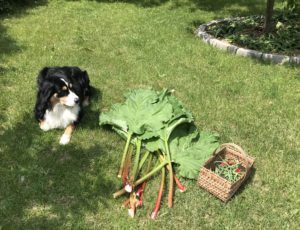 Scout is always so helpful and models for me.  As you can see my rhubarb was jurassic as usual!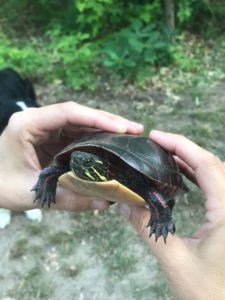 A little painted turtle!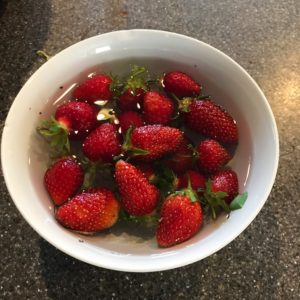 Strawberries!
My new Hori Hori knife!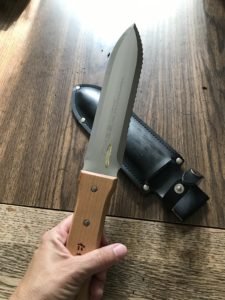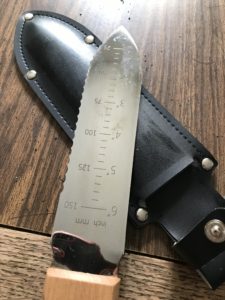 Share On Social Media